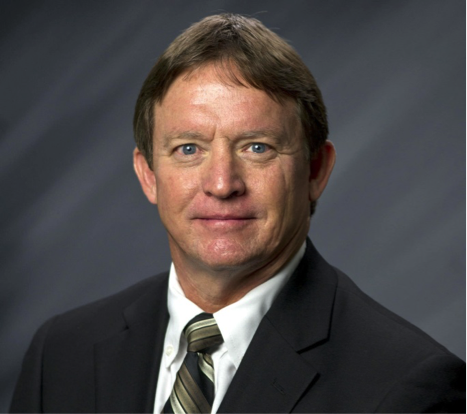 Chairman Michael McDaniel – Aerojet Rocketdyne
Mr. McDaniel has a Bachelor of Science Degree in Nondestructive Testing, a Master's of Administration Degree in Industrial Management and a Master's Degree in Quality Management and Six Sigma. In 1984 he started his career as an engineer with Babcock & Wilcox Naval Nuclear Fuel Division in Lynchburg Virginia. In 1986 he joined EG&G Florida as a Nondestructive Testing engineer for the Atlas, Delta, Titan and Space Shuttle programs. Mike accepted the position as Senior Manager Safety and Mission Assurance with Boeing Rocketdyne in 1999 and relocated to Stennis Space Center. In 2010, Mike was promoted to General Manager for the Aerojet Rocketdyne Stennis Space Center Site Operations.
McDaniel has served as the Chairman of the American Society for Nondestructive Testing (ASNT) and Standards Development Committee, the Chairman of the ASNT/ANSI Technical Advisory Group (TAG) and ISO committee. Additionally, Mr. McDaniel served eight years on the ASNT Board of Directors and is currently serving as a Director on the INFINITY Science Center Board of Directors
In 2015, Aerojet Rocketdyne at Stennis was recognized by the Hancock Chamber of Commerce and the Hancock County Port & Harbor Commission with the Industrial Award of Excellence. This innovative company delivers solutions that create value for its customers in the aerospace and defense markets. The company is a world-recognized leader that provides propulsion and energetics to the space, missile defense and strategic systems, tactical systems and armaments areas, in support of domestic and international markets. Aerojet Rocketdyne has skilled, talented and gifted employees dedicated to working safely each and every day, with attention to detail and first time through quality work practices. The company is continuing its partnership with NASA in the development and certification of the rocket propulsion engines to power the next generation of launch systems known as the Space Launch System (SLS). NASA has selected Aerojet Rocketdyne RS-25 engines, which are assembled and tested at Stennis Space Center, to power the first stage of SLS.
Partners for Stennis Board and Officers:
Officers:
Chairman: Michael McDaniel
Vice Chairman: Guy Johnson
Treasurer: Mark Schloegel
Past Chairman: Mark Schloegel
Secretary: Tish H. Williams
Board of Directors:
Mike Haas,
Haas & Haas Attorneys
Dave Hartley
Lockheed Martin
Jim Connor
SAIC
Biil Cork,
Hancock County Port & Harbor
Hamish Guthrie,
Rolls Royce
Mark Schloegel
Dawn Sharpe, East St. Tammany Chamber
Dave Treutel,
Jr., Truetel Insurance Agency
Bill Parsons,
S3
Guy Johnson,
Coast Electric Power
Michael McDaniel,
Aerojet Rocketdyne
Stephen Schruff,
Mississippi Power
Al Watkins,
A2 Research
Tish H. Williams,
Hancock Chamber
John Smith,
City of Slidell
Clay Wagner,
Hancock Bank
David Brannon,
NOARC
Manning
McPhillips,
Watkins &
Eager
Ex Officio Board Members:
Scott Alsobrooks
Pearl River Community College
Raymunda Barnes,
Pearl River Community College
Leonard Bentz, South Ms Planning &
Development District
Sam Sumalt,
SaiTech,
Inc.
Brenda Reine-Bertus,
St. Tammany Parish Economic Development Foundation
Bill Burnett,
Naval Meteorology & Oceanography Command
Bill Cotter,
Hancock County Port & Harbor
B.J. Dauro, Booz Allen Hamilton
Ashley Edwards,
Gulf Coast Business Council
Natalie Guess, Magnolia Business Alliance
Michael Hecht, Greater New Orleans,
Inc.
Wade Jones, Harrison County Development
Commission
Alan Hodges,
Hancock Medical Center / Ochsner Health System
Robbie Ingram,
MS Enterprise for Technology
Roy Keller,
LA Technology Transfer Office
Dr. Adam Breerwood,
Pearl River Community
College
Keith Long,
Center of Higher Learning
Dr. Emir Jose Macari, University of New Orleans
Rick
Myrick,
Vencor
Ned Peak,
Edward Peak & Associates
Helmut Portmann,
NDBC
Lee Reid
Adams & Reese
Bobby Savoie
Geocent
Pat Tidmore
NASA Shared Services Center
Jim Wahl
Aerojet Rocketdyne
Clay Williams
Gulfport-Biloxi International Airport