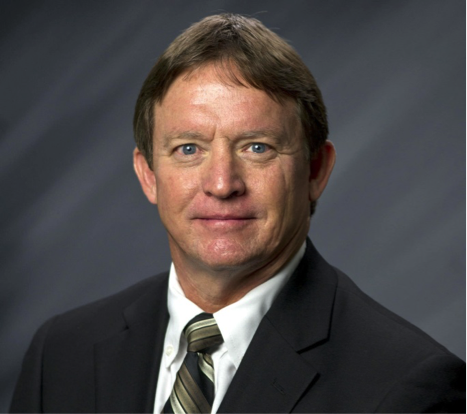 Chairman Michael McDaniel – Aerojet Rocketdyne
Mr. McDaniel has a Bachelor of Science Degree in Nondestructive Testing, a Master's of Administration Degree in Industrial Management and a Master's Degree in Quality Management and Six Sigma. In 1984 he started his career as an engineer with Babcock & Wilcox Naval Nuclear Fuel Division in Lynchburg Virginia. In 1986 he joined EG&G Florida as a Nondestructive Testing engineer for the Atlas, Delta, Titan and Space Shuttle programs. Mike accepted the position as Senior Manager Safety and Mission Assurance with Boeing Rocketdyne in 1999 and relocated to Stennis Space Center. In 2010, Mike was promoted to General Manager for the Aerojet Rocketdyne Stennis Space Center Site Operations.
McDaniel has served as the Chairman of the American Society for Nondestructive Testing (ASNT) and Standards Development Committee, the Chairman of the ASNT/ANSI Technical Advisory Group (TAG) and ISO committee. Additionally, Mr. McDaniel served eight years on the ASNT Board of Directors and is currently serving as a Director on the INFINITY Science Center Board of Directors
In 2015, Aerojet Rocketdyne at Stennis was recognized by the Hancock Chamber of Commerce and the Hancock County Port & Harbor Commission with the Industrial Award of Excellence. This innovative company delivers solutions that create value for its customers in the aerospace and defense markets. The company is a world-recognized leader that provides propulsion and energetics to the space, missile defense and strategic systems, tactical systems and armaments areas, in support of domestic and international markets. Aerojet Rocketdyne has skilled, talented and gifted employees dedicated to working safely each and every day, with attention to detail and first time through quality work practices. The company is continuing its partnership with NASA in the development and certification of the rocket propulsion engines to power the next generation of launch systems known as the Space Launch System (SLS). NASA has selected Aerojet Rocketdyne RS-25 engines, which are assembled and tested at Stennis Space Center, to power the first stage of SLS.
Partners for Stennis Board and Officers:
Dave Treutel, Jr.
Treutel Insurance Agency
Chairman Emeritus
Michael McDaniel
Aerojet Rocketdyne
Chairman
Guy Johnson
Coast Electric Power Association
Executive Vice-Chairman
Chuck Benvenutti, CPA
Alexander Van Loon
Treasurer
Tish H. Williams
Hancock Chamber of Commerce
Secretary/Executive Director
Karen Conner
Visit Mississippi Gulf Coast
Vice-Chair, Marketing Group
Mayor Greg Cromer
City of Slidell
Vice-Chair, Government Relations
Bill Randolph
S3
Vice-Chair, Workforce Group
Patrick Scheurmann
Geocent
Vice-Chair, Economic Development Grou
Al Watkins
Retired Executive
Vice-Chair, Membership Group
Members are invited to engage by participating as a member of one of the working groups above to set a vision, goals and objectives to achieve.